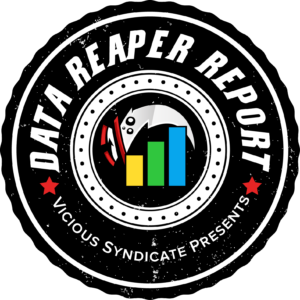 What is the vS Data Reaper?
The vS Data Reaper is an ambitious project that we have been developing for several months. Over this period, we have recruited a large group of players in the vS community, most of whom are high-level players, and whose games we track via the Track-O-Bot program. We collect all in-game information and in a central database that we have developed internally. The database allows us to provide insights based on statistical analyses, some of which we have already published:
These articles are pretty simple, but our goal was much bigger than that.
You're probably all aware of the several websites that provide 'meta-analyses' to the community. Many hard working people gather decks from all across the internet, put them up together in lists, discuss them and sometimes rank them by their power.
There are two drawbacks to this approach:
The analysis is subjective, and sometimes high-level players can have completely different opinions on the strengths of certain decks and the nature of certain match ups. Thus, because opinions vary, there is confusion among ladder players about the merits of decks and whether they should or should not be used.
Currently, no site relies on (at least to our knowledge) hard data based on actual games played on ladder. Thus, the average Hearthstone player will not have a reliable resource for what they will actually queue into on ladder. The strongest decks as perceived by high level players are not necessarily the most common decks on ladder, though these articles often end up defining the Meta and become a self-fulfilling prophecy.
However, existing articles are of great value to the community. Because only Blizzard is privy to a large enough database that can truly "see" the Meta as it is, the articles do provide players some form of guidance.
Our goal is to complement the information that exists in the Hearthstone community in order to guide players about what is "out there" and to provide general insights about the decks that we have encountered. We have built a large database that is statistically viable, consisting of thousands of games every week. We have also created an algorithm capable of identifying deck archetypes by examining cards that were played by the opponent. This gives us the tools to provide a clear statistical picture of the frequency of classes and archetypes in any particular time frame.
We intend to publish the vS Data Reaper report every week. The weekly article will:
Map the Standard Meta game that our trackers encountered in the past week.
Provide news/commentary on the developments in the Meta for every particular class in the past week. This analysis will be written by a team of high level players, who have expertise in particular classes.
Identify a deck or two that we believe are capable of countering the decks that are most popular on ladder. We call them – Meta-Breakers.
Is that all we can do with the database? No. The possibilities are endless and this is where you come in. If we further grow our database, we will be able to provide detailed analysis to the levels that only Blizzard is capable of doing right now. Blizzard does not share the data. We will! Imagine an analysis of card performance, evaluating win rates of certain cards when they're played, or accurate, ladder-based analysis of matchups between decks.
How can you help with making this a reality? Here is a link to a Google doc form in which you can submit your Track-o-Bot ID and your API number. It can be completely anonymous, and we won't share your personal information or game data with anyone. If you don't use Track-o-bot, you can install it. It's easy to use, barely takes any memory to run and all it needs to be doing is run in the background while you're playing games.

Also, if you're interested in contributing more in our efforts, feel free to contact us and we'll be happy to connect with you. Any help or feedback is appreciated and will be addressed with our best efforts to create compelling analysis to the community.
Previous Data Reaper Reports