Our vS Gold membership allows you to support us while also enjoying some additional benefits including a completely ad-free viewing experience on our website! Advertisements are our main source of revenue to pay for our expenses which allows us to provide all of our content to the community completely free! This membership allows us to forego those advertisements so you can browse the website without any distractions, and also get some additional bells and whistles added to our free content!
On the fence? Dont fret! Sign up and receive a FREE 14 day trial! Enjoy two weeks on us! No commitments, cancel anytime!
NEW: Annual subscriptions now available, subscribe for 1 year and save $10!
Benefits
Support our organization
Ad-Free Viewing experience throughout the website
vS Gold Live App (bonus features on our Live App)
Access to vibrant supporters-only Discord channels, where you can find:

Data-related scoops throughout the week. Expert discussion and deckbuilding advice.
Early access to the next report's decklists as they're produced (The Data Reaper's "lab").
---
More about vS Gold Live App:
Class Frequency

Additional filtering options (Last 6 hrs, Last 12 hrs, Last 24 hrs, Last 3 Days, and Last Week)
More visualizations: Line & Pie charts
Matchups

Additional filtering options (Last 3 days, Last Week, Legend, D4+, D10+, Platinum+, All Ranks)
Additional sorting options (By Winrate, and By Frequency)
Export data as .csv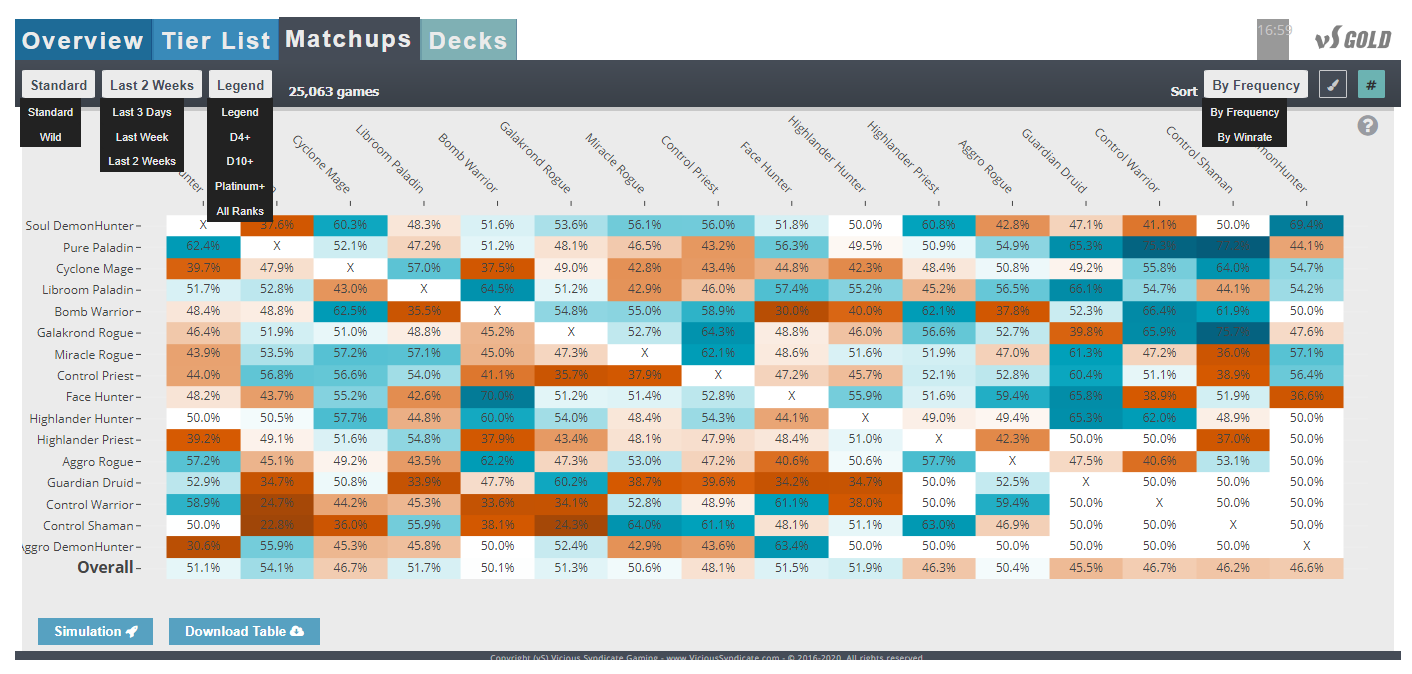 Tier List

Deck recommendations by rank
---