Introduction: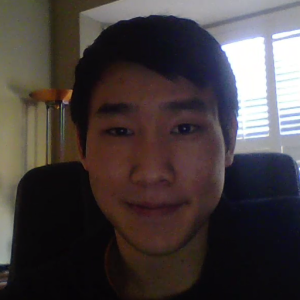 Team Hearthlytics' player Fr0zen secured victory in Tuesday Night Hype #59 over Capncrunch in the grand finals making him the tournament champion! Afterwards, we spoke a bit with Fr0zen regarding the tournament and his Hearthstone experience.
The Interview:
BCBV2: Hello Fr0zen! You were the #1 ranked legend for the NA Hearthstone ladder for the January 2016 season and you are also TNH #59 champion! You exploded onto the scene recently and are a part of Team Hearthlytics, but tell us a bit about yourself first.
Fr0zen: Hold up, that's way too formal, but, hi, I'm a 19 year old Engineering student from Michigan.
BCBV2: Why is it that every engineer becomes a part of card games?
Fr0zen: I've never played MTG or any other card games.
BCBV2: How'd you get into HS then?
Fr0zen: So I got bored of a lot of the other popular games out there like League or Dota in winter 2014 and heard that a new TCG game called Hearthstone is coming out of beta. After watching a few streams, mostly Kripp at that time, I thought this game was a fun, easy, joke RNG fest which would be easy for me to master. However a few 0-3 arena runs later I realized how deep and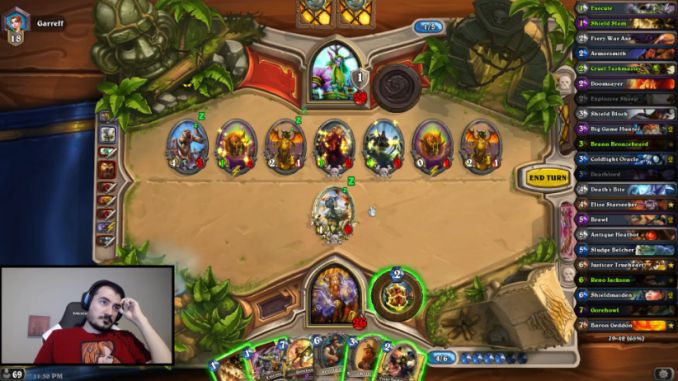 skill intensive the game truly was.
BCBV2: Ah, the Kripparian, one of my favorite Hearthstone personalities. While people may latch on to his salt and cries of BabyRage, people seem to forget that Hearthstone, in all of its forms, takes some skill to handle. What were the decks you tried out at the start of Hearthstone, and what decks do you enjoy playing now.
Fr0zen: I started out with hunter. One of my favorite decks at this time was the old Sunshine Hunter by Lifecoach, but then I gradually switched to more skill intensive combo heavy decks like Miracle Rogue. Now after all these decks have been nerfed I enjoy playing Malygos Freeze Mage the most.
BCBV2: Speaking of Malygos Freeze, that was one of the decks you brought to TNH, along with Control Priest and Renolock. A very control oriented lineup! What is it about control decks that draw you to them?
Fr0zen: Control decks generally has more decision making and more turns to outplay your opponent which allows skilled players to shine more often.
BCBV2: Agreed, which is also why I enjoy playing control decks. And speaking of standard control decks, can you (shortly!) talk about your thoughts about the upcoming Standard format hitting competitive Hearthstone?
Fr0zen: Its really interesting, I have some serious plans for building decks in the beginning and I have a good idea of how the meta will go 😉 I think it will really allow hearthstone to develop and make new decks viable again.
BCBV2: Lastly, what are your expectations for the upcoming Winter Preliminaries? Are you faring well in terms of points?
Fr0zen: Of course! I expect to win and have really good practice groups set up for it. I have 26 points which should be at the top of the leaderboards right now.
BCBV2: Thank you! I'll be looking forward to seeing you at the Winter Preliminaries and I wish you the best of luck (or as much as can be had in this RNG fiesta of a game)!
Fr0zen: Thanks, shout out to Hearthlytics for picking me up!
BCBV2: Oh, and by the way, where can people find you online?
Fr0zen: I can be found at twitch.tv/fr0zen5499 and @hl_fr0zen on Twitter.
Conclusion:
Tuesday Night Hype is a weekly tournament hosted by Vicious Syndicate that not only offers Hearthstone Championship Tour points, but also cash prizes too! The event is also streamed and casted at www.twitch.tv/vicioussyndicategaming with vods of previous tournaments available on YouTube. The tournament is free to enter and is a great event for seasoned veterans and those beginning their foray into competitive Hearthstone!