Welcome!
Our Vicious Syndicate Data Analysis team has gathered data from the NA Spring Preliminaries which took place last weekend. What decks were people using? How successful had they been? How did matchups between certain decks do? We have all the answers to these questions.
The NA Preliminaries Tournament Meta
Below is a chart depicting the frequency of a class/archetype in a player's line-up. For example, Miracle Rogue's value of 44.1% means that 44.1% of the player base in the tournament used this deck. This means that the percentage numbers across the entire chart adds up to 400%, as every player had 4 decks in his line-up. Overall, there were 170 players in the tournament, boasting 680 decks.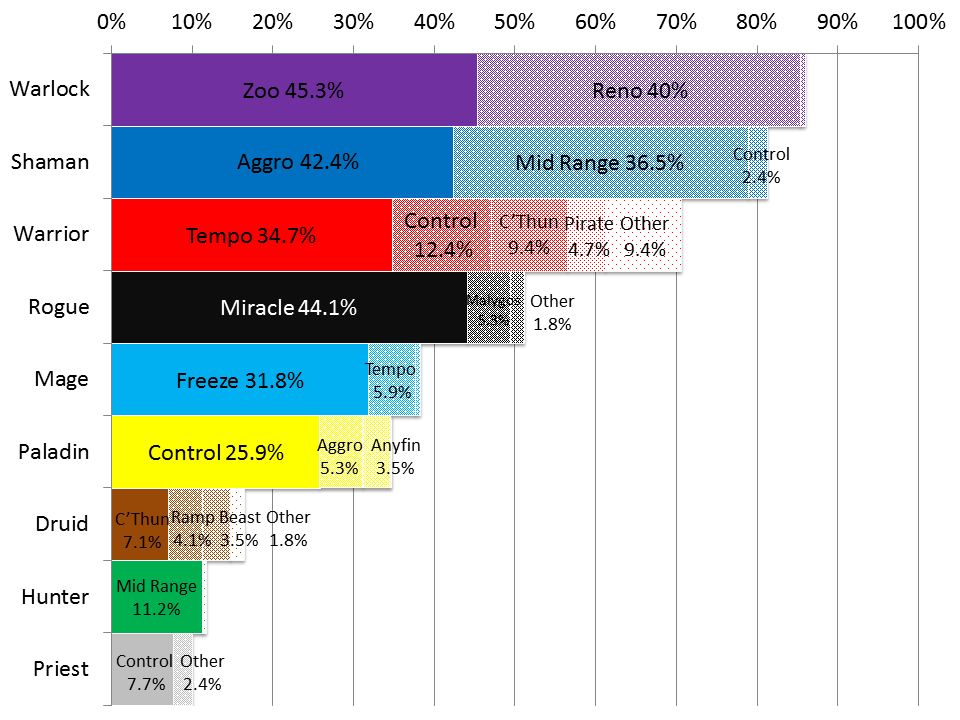 Warrior was the most diverse class, represented by 7 different archetypes in the tournament (Dragon, OTK Worgen and Patron Warrior had to be bunched up together, all ranging between 2%-4%)
So what did the 8 players who qualified for the America's Championship have in their line up?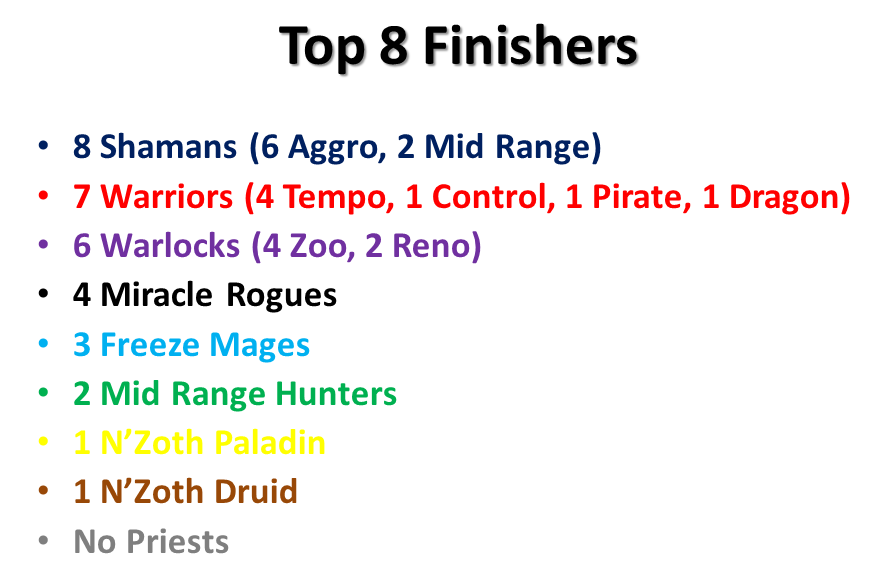 Duane had the most unique line up, featuring Aggro Shaman, Reno Warlock, Control (N'Zoth) Paladin as well as N'Zoth Druid!
Deck Win Rates
1,232 games were played during the tournament. How did the common archetypes do? We've amassed win rates of every deck with at least 10 games, and we've calculated their win rates.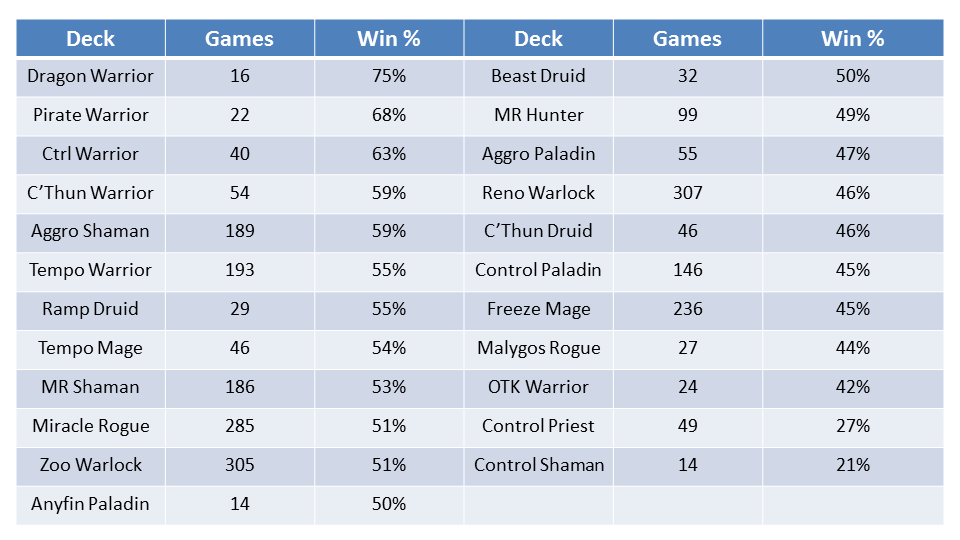 Warrior, through most of its archetypes, was the most successful class in the tournament with an impressive set of win rates.
Match Up Chart
In the matchup chart, we present win rates of Deck vs. Deck, for matchups that were played at least ten times. While ten games may not look high, we wanted to provide a variety of deck types while still keeping the number reasonable.  As an example, we see that Tempo Warrior played 10 games against Aggro Shaman, with a win rate of 70%.
Certainly some interesting statistics, some of them deviate from the general perception.
We hope you appreciate our efforts in providing you with more data driven analysis in the future, such as our Data Reaper project. You can contribute to our efforts in the link below!

Best,
The Vicious Syndicate Team