Article Written by: Hamboy
Tuesday Night Hype #62 was another great open event, the very first after the America's preliminaries. With the prelims in the past, those who were unfortunately knocked out were now able to turn their attention to the spring season, and many of those players began that quest in this week's edition of TNH. Nostam, who unfortunately fell to a brutal topdeck in prelims came out in his quest to return in the spring, only to fall in the round of 16 to Koroneko. TimmahTim and Muzzy also put in an effort for spring points, both falling in the round of 64. Despite the fall of many hearthstone powerhouses in the early stages, a few established players still found their way into the top 8. HCT caster and aspiring pro TJ "Azumo" Sanders made his way into the top 4, alongside popular Japanese streamer and Nostam slayer: Koroneko, with the winner between them set to play either Eversiction or wii300.
Two time Tuesday Night champion Eversiction looked to continue his hot streak in the top four, having won the ONOG open over LBYS a week prior.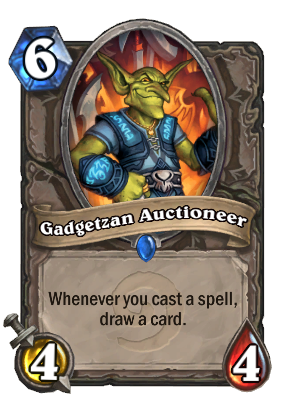 With a lineup very similar to the one he used to take down that open, he went to work against the relatively unknown Brazillian player, wii300. With his rather unorthodox lineup, Eversiction was able to sweep the Midrange Hunter of wii300. His Miracle Rogue was able to come back from an aggressive start from the hunter, drawing nearly half his deck with gadgetzan and getting some clutch saps for wii300's Highmanes. His Druid was able to pull off an equally tight win, finding the combo to turn the aggro tables on the hunter. The Freeze Mage of Eversiction took much of the same line against the hunter, throwing burn into the face of the Hunter fast enough to avoid the teched double Flare of wii300 and secure himself a spot in the final.
With Eversiction waiting in the final, Azumo and Korenko set out to join him. Azumo brought a lineup set on destroying aggro decks, but he ran into a massive roadblock in the lineup of Koroneko. His anti aggro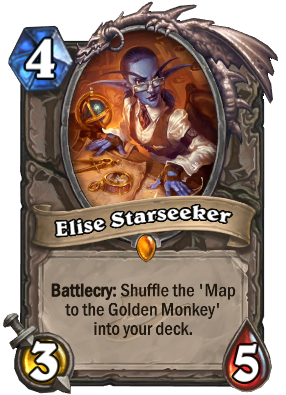 Warrior was led out, and it struggled against the Midrange Paladin of Koroneko, eventually falling to barrage of Silver Hand Recruits, thanks to Koroneko's Justicar Trueheart. While Azumo was able to make the game interesting with a late Elise Starseeker, it was not able to do enough to bring Azumo back into the game. His anti aggro warrior struggled throughout the rest of the series as well. The Dragon Priest of Koroneko was able to outlast its removal, and with the use of Shrinkmiester Cabal, it was able to use Azumo's belcher against him and take a 2-0 series lead. In his final attempt at getting a Warrior win, Azumo ran into the Demon Handlock of Koroneko, a bad matchup from the start that just seemed like it was not going Azumo's way, as Koroneko was able to claim victory once again and move on the the finals.
With Koroneko and Eversiction both cruising through their semi-final matches, the final was shaping up to be a good one. Eversiction had his Miracle Rogue, Druid, and Control Warrior line up against the rather old school lineup from Koroneko, featuring his Dragon Priest, Demon Handlock, and Midrange Paladin. With Eversiction deciding to lead with his druid, he found himself in a very slightly unfavored matchup against Koroneko's midrange pally. While he was able to provide enough pressure to put his opponent in combo range multiple times, Eversiction was unable to get the combo together and fell behind a game despite the best efforts of his constantly charging Druid of the Claws. He ran his druid out again in game two, only to fall victim to the Dragon Priest of Koronenko. Eversiction was again able to put his opponent in combo range, but unable to get the combo in a timely manner. The final match pitted the Demon Handlock of Koroneko against the Miracle Rogue of Eversiction. Unable to find the removal for the large minions of the Demon Handlock, Eversiction fell in three straight games, making Koroneko the Champion of this 62nd edition of Tuesday Night Hype.
Hi I'm Hamboy, frequent TNH caster and hearthstone tryhard. I managed to finish top 100 for the January season and was able to compete in the Americas winter prelims. If you want to contact me for any reason you can find me on twitter @hamboy12_HS where I'll be more than happy to discuss anything hearthstone related. Also make sure you sign up for Tuesday Night Hype on Strivewire!