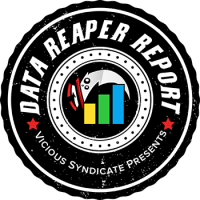 In light of the balance changes that were released yesterday, we would like to update you on the timeline of upcoming Data Reaper content!
Saturday, August 22nd: Episode 11 of the Data Reaper Podcast. We will be discussing our early impressions of the post-patch meta, following the changes to Kael'thas Sunstrider and Mindrender Illucia. Tune in to RidiculousHat and ZachO breaking down developments in each class during the young Scholomance Academy meta.
Thursday, August 27th: Data Reaper Report #171, presenting the post-patch meta with full and complete analysis of every class.
We'll see you soon,
The Vicious Syndicate Team