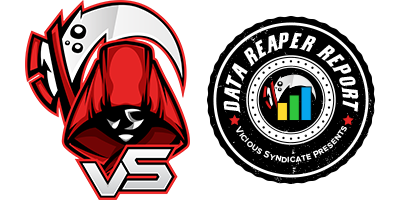 At Vicious Syndicate we are proud to have pioneered data analysis in Hearthstone. We feel that the game can be much better studied and understood with the backing of solid data analysis. Since our first Data Reaper Report in May 2016, we have been at the forefront of game data analysis in Hearthstone. With the help of the community and over 4,500 contributors (and growing) we produce the weekly Standard Data Reaper Report and the monthly Wild Report, both of which are read by many in the Hearthstone community worldwide.
In addition to our weekly Data Reaper Report, for over a year we have been providing a Google sheet displaying our live data. It has always been meant to serve as an intermediate step to a more thought-out and better designed application that will reside on our site.
Today we are launching the new vS Live App: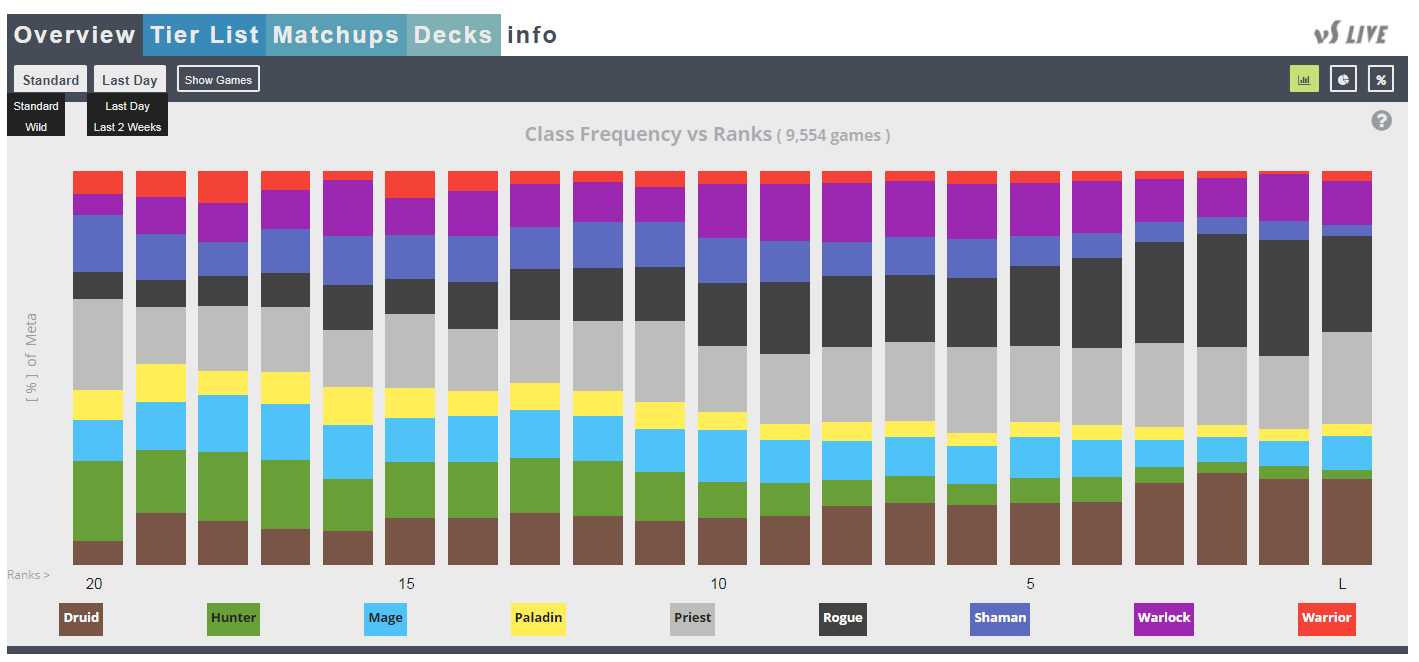 The vS Live App allows for a much cleaner design and deeper and more intuitive interaction. It is currently in testing phase and your feedback is much appreciated.
vS Gold Membership
Since its inception, our site and its content have been completely free and, for the most part, this will continue to be the case. The content we produce is quite expensive in terms of man-hours and the types of skills required. It has required a significant sacrifice from individuals who have been working on the project for 18 months. With vS Gold, we are introducing a monthly subscription service that allows our readers to support us and that provides them with some additional site features. vS Gold will replace our Ad-Free Viewing membership.
Our goal in launching the subscription service is to make sure that our site and content remain on a sustainable trajectory, allowing us to expand and improve our content in ways that have so far not been possible with volunteer work alone. We believe that with the community's help and willingness to support Vicious Syndicate, we will continue to provide high-quality Hearthstone content on a regular basis and improve it further.
Gold Features:
– vS Gold App, which adds some additional features to vS Live App. These features are new and were not previously available in the Google Sheet.
– Ad free viewing on the website.
To sign up for vS Gold click here.
Once again, the large majority of content on the website will be free. The weekly reports will continue to be free. Instead of putting any of this content behind a pay wall, which we never want to do, we're giving some bonuses to people willing to support us financially.
vS Gold is a monthly subscription that costs $5. $10+ Patrons will receive this membership at no additional cost. A 14-day trial is available for free, can be cancelled at any time, and only requires registration.
For the next 2 weeks, we will continue to test and improve the vS Live App. After this time period, we will discontinue updating the Google Sheet.
We'd like to thank every single reader, writer, contributor and Patreon supporter who has helped us and has supported our mission to learn more about Hearthstone through analyzing the game and its data. We're hoping that with enough support, we can continue moving this project forward.
Best,
The Vicious Syndicate Team